The critic Louis Leroy insulted Claude Monet (photo: Impression – soleil levant, 1872, Musée Marmottan, Paris) as an "Impressionist" and accused him of superficiality. Previously, the artists were referred to because of their painting technique as Intransigeants ("the stubborn") (excerpt from Wikipedia).
---
Also acrobats are artists and therefore also creative and stubborn … it is discussed and lamented whether and how partner acrobatics should work. Everyone knows it better … Someone needed for safety? Who do you trust? And how dangerous is the trick really?
Injuries, on the other hand, are actually rare. And if something happens, then it is more likely that necessary agreements were not made, or misunderstandings happened. Mostly, the partner's mistake can be compensated. Only the unsuspecting spectator is on the verge of a heart attack.
The creativity of the acrobats is often unbelievable and names already reused multiple times. As a good basis for common communication, the reduction to common terms has proven itself, even if these terms sound little sexy … Each acrobat can differ "lying", "standing" and "head over" from each other. Everyone knows "Base" and "Flyer" as well. However, concepts such as "high" are far from equal. Some see it as a standing base, others expect straight arms to do so …
Below are a few definitions that I refer to in the individual posts again and again. Basically, I try to use as few technical terms as possible and if necessary, the established definitions from gymnastics.
---
9 terms to understand this blog…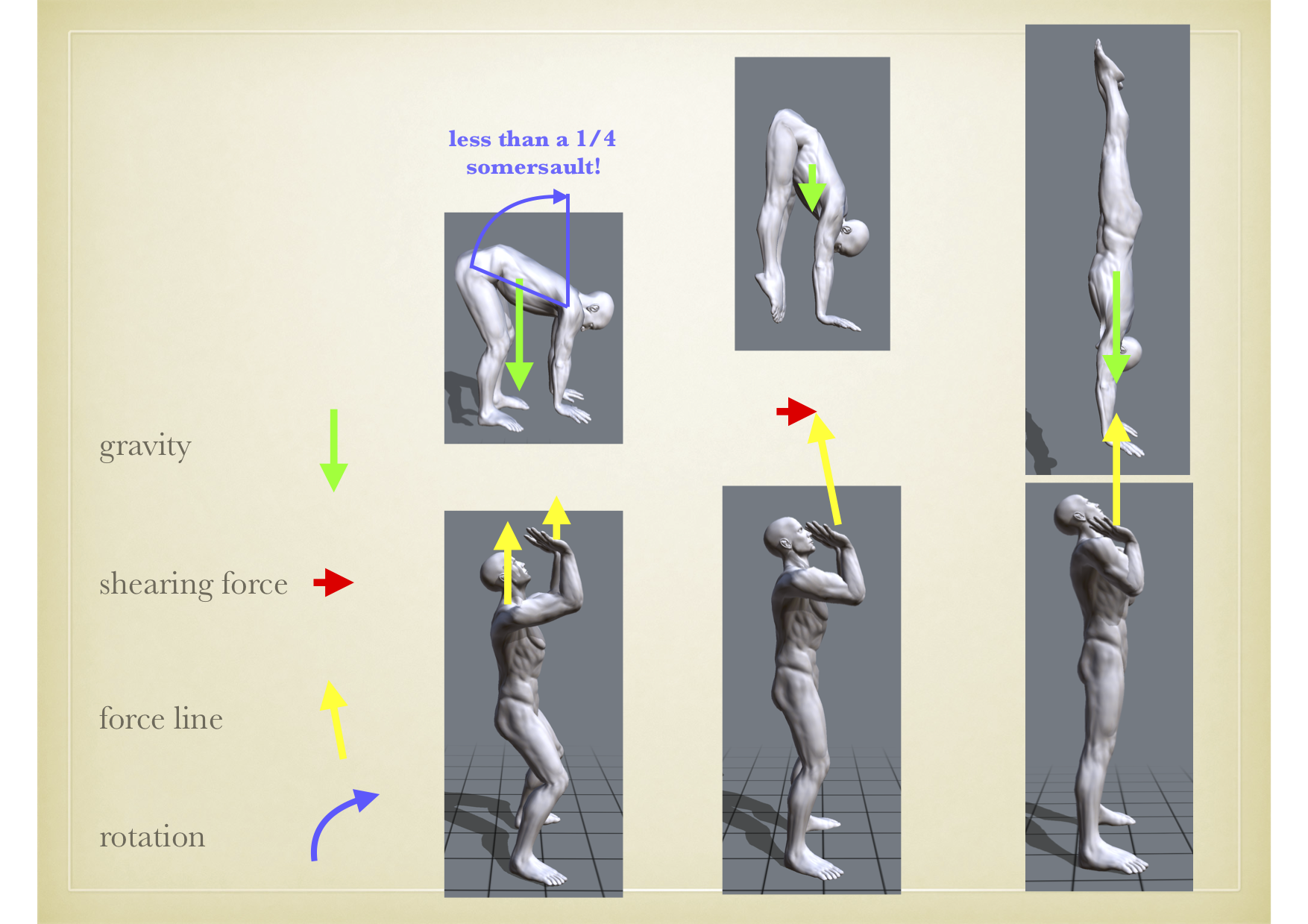 Just to clarify my previous definitions: this picture shows 1 trick, which has 4 connect points (standing on the shoulder with hands supported) and ends with 2 connect points (handstand in the hands of the base). Furthermore, 2 positions each (beginning and end of the trick) of Flyer and Base are shown, which are stable. The middle 2 pictures are only to illustrate the shear force during the high relieving, as these snapshots are not stable!
---